Round Sapphire Cluster Ring with Unique Freeform Shield Design in 14k Yellow Gold Ridged Mounting
Product Code: 20061148756
Complete The Look!
with this matching item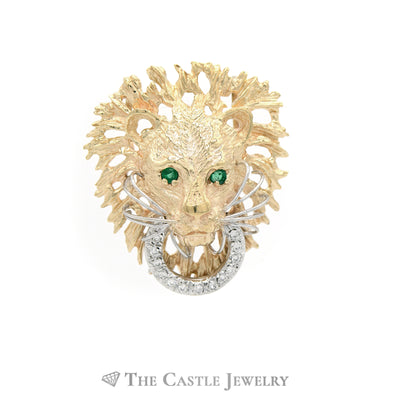 Combo Deal!
Buy both and save
$478.00
Instantly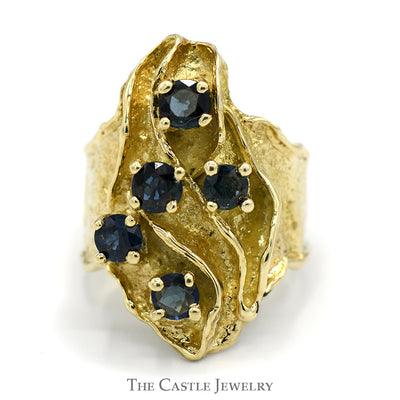 +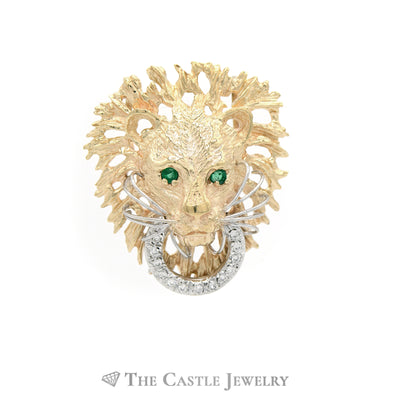 Only
$2,390.00 $1,912.00
APPLY COUPON
Fast FREE Shipping!
Estimated delivery date if ordered now:
THIS ITEM IS LOCATED AT OUR
210 W New Circle Road Location in Lexington KY
SEE IT IN STORE
ABOUT THIS ITEM
Behold unparalleled elegance with this Round Sapphire Cluster Ring, a true embodiment of timeless beauty. Crafted from 14k Yellow Gold, the ring boasts a unique freeform shield design that is nothing short of mesmerizing. The sapphires, akin to stars in an eternal night sky, cluster together, creating a constellation of sparkling splendor. The gold mount, with its meticulously crafted ridges, enhances the brilliance of the sapphires, making them appear as if they're floating on a golden sea. This ring is more than just an accessory, it's a conversation starter, a statement piece that elegantly whispers tales of luxury and sophistication. The ridged mounting provides a magnificent contrast to the smooth, round sapphires, delivering a tactile allure that is simply irresistible. The unique freeform shield design is a testament to fearless creativity and innovation in design. This piece is not just a ring, it's a work of art, an embodiment of elegance, and a symbol of unparalleled sophistication. Say yes to this exquisite Round Sapphire Cluster Ring and let your hand be the canvas for this extraordinary masterpiece.
Main Gemstone Details
Gemstone: Sapphire
Shape: Round
Color: Blue
Design
Round Sapphire Cluster in Ridged Shield Freeform Design
Ring Size: 8.5
Specifications
Weight: 12.6 Grams
Metal Type: 14K Yellow Gold
Condition: Pre-Owned
We Accept
See All Deals
See All Deals