Oval Sapphire Ring with Baguette Diamond Halo and Accents in 14k White Gold
Product Code: 20058263825
Complete The Look!
with this matching item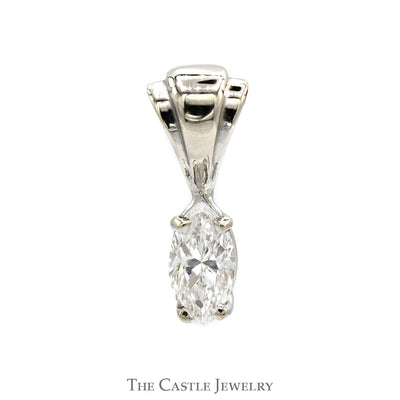 Combo Deal!
Buy both and save
$578.00
Instantly
+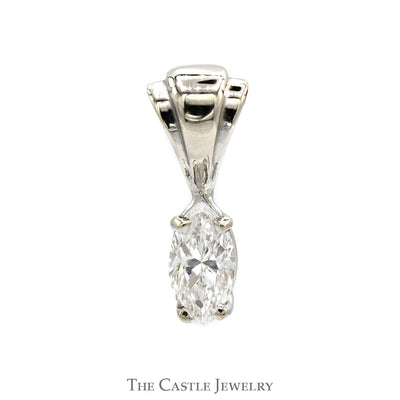 Only
$2,890.00 $2,312.00
APPLY COUPON
Fast FREE Shipping!
Estimated delivery date if ordered now:
THIS ITEM IS LOCATED AT OUR
210 W New Circle Road Location in Lexington KY
SEE IT IN STORE
ABOUT THIS ITEM
Indulge in the boundless elegance of this exquisite Oval Sapphire Ring, meticulously crafted with an enchanting baguette diamond halo and accents. Set in the timeless beauty of 14k white gold, this ring is a true testament to immaculate craftsmanship and high-end fashion. The mesmerizing centerpiece, a vibrant oval sapphire, is a sight to behold, its deep blue hues reminiscent of the mysterious depths of the ocean. Surrounded by a halo of baguette diamonds, the sapphire's allure is further magnified, radiating a captivating sparkle that commands attention. The band, made from high-quality 14k white gold, presents a stunning contrast to the vivid sapphire, creating a beautiful balance of colors. On the sides, delicate diamond accents promise an added touch of luxury, making this ring a true masterpiece. This ring is not just a piece of jewelry; it's an embodiment of sophistication and elegance, a testament to one's refined taste, and a symbol of everlasting love and commitment. Discover the magic of this Oval Sapphire Ring and let it tell your unique story.
Main Gemstone Details
Gemstone: Sapphire
Shape: Oval
Color: Blue
Additional Stone Details
Accent Stones: Diamond
Accent Stone Shape: Baguette
Total Diamond Carat Weight: 0.75cttw
Design
Oval Sapphire Center with Baguette Diamond Halo. Additional Baguette Diamond Accents Along Sides
Ring Size: 5.75
Specifications
Weight: 7.7 Grams
Metal Type: 14K White Gold
Condition: Pre-Owned
We Accept
See All Deals
See All Deals