Oval Cabochon Brown Cat's Eye Ring with Diamond Accents and Ridged Sides in 10k Yellow Gold
Product Code: 20061138510
Complete The Look!
with this matching item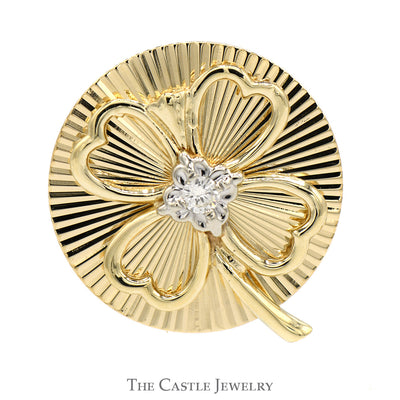 Combo Deal!
Buy both and save
$249.60
Instantly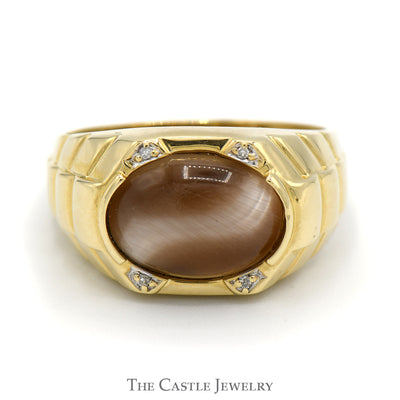 +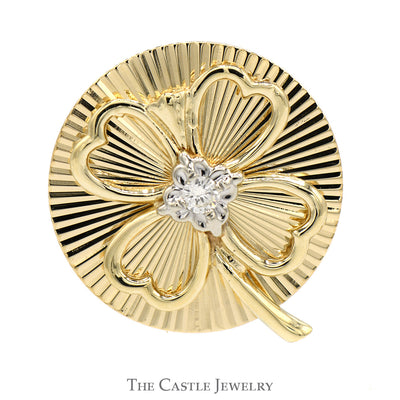 Only
$1,248.00 $998.40
APPLY COUPON
Fast FREE Shipping!
Estimated delivery date if ordered now:
THIS ITEM IS LOCATED AT OUR
210 W New Circle Road Location in Lexington KY
SEE IT IN STORE
ABOUT THIS ITEM
Indulge in the epitome of masculine elegance with this Men's Oval Cabochon Brown Cat's Eye Ring. Meticulously crafted in radiant 10k yellow gold, this luxurious piece of jewellery is an emblem of refined sophistication. The centrepiece of the ring is a captivating, brown cat's eye gemstone, its enigmatic allure further enhanced by the oval cabochon cut. This mesmerizing stone is flanked by dazzling diamond accents, each meticulously set to maximize their inherent sparkle. Adding an extra touch of vigour, the ring features ridged sides, lending the design a bold and robust aesthetic. The unique combination of the earthy brown cat's eye and the fiery brilliance of diamonds creates a harmonious balance, making this ring a testament to the modern man's refined tastes. Whether worn as a statement piece or a symbol of love and commitment, this awe-inspiring ring is sure to leave an indelible impression.
Main Gemstone Details
Gemstone: Cat's Eye
Shape: Oval Cabochon
Color: Brown
Additional Stone Details
Accent Stones: Diamond
Accent Stone Shape: Round
Total Diamond Carat Weight: 0.02cttw
Design
Oval Brown Cat's Eye Ring. Ridged "Rolex" Style Sides
Diamond Accents
Ring Size: 11.5
Specifications
Weight: 8.3 Grams
Metal Type: 10K Yellow Gold
Condition: Pre-Owned
We Accept
See All Deals