Large Round Amethyst Ring with Vine & Fish Design in 14k Yellow Gold
Product Code: 20056603950
Complete The Look!
with this matching item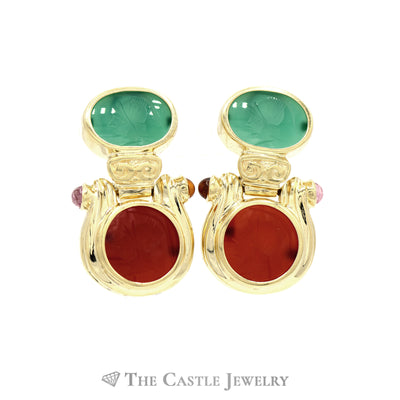 Combo Deal!
Buy both and save
$398.80
Instantly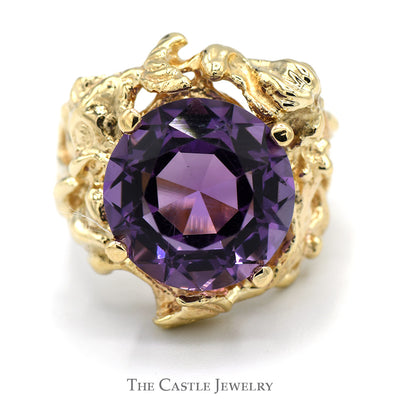 +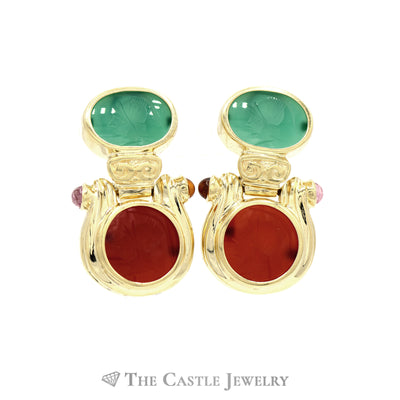 Only
$1,994.00 $1,595.20
APPLY COUPON
Fast FREE Shipping!
Estimated delivery date if ordered now:
THIS ITEM IS LOCATED AT OUR
210 W New Circle Road Location in Lexington KY
SEE IT IN STORE
ABOUT THIS ITEM
Behold the exquisite beauty of our Large Round Amethyst Ring with Branches & Vine Design, meticulously crafted in luxurious 14k Yellow Gold. This masterpiece radiates an enticing charm with its enchanting round amethyst, the king of quartz family, sitting majestically at its heart. Known for its deep, vibrant hues of purple, the amethyst is not only a symbol of peace and tranquility, but also bears the mark of royalty. The ring's design is an intricate work of art, featuring delicately sculpted branches and vines that intertwine gracefully around the gem, effortlessly showcasing the beauty of nature's creations. This whimsical design is artistically set in the radiant warmth of 14k yellow gold, adding an air of timeless elegance and sophistication. This exquisite piece of jewelry is more than just an accessory; it is a statement of style, a token of love, and a testament to fine craftsmanship. It is the perfect gift for someone special or a luxurious treat for yourself. Elevate your jewelry collection with this show-stopping Large Round Amethyst Ring with Branches & Vine Design in 14k Yellow Gold.
Main Gemstone Details
Gemstone: Amethyst
Shape: Round
Color: Purple
Design
Round Amethyst Center with Vines and Fish Design
Ring Size: 7.0
Specifications
Weight: 10.2 Grams
Metal Type: 14K Yellow Gold
Condition: Pre-Owned
We Accept
See All Deals
See All Deals