14k Yellow Gold Ring Featuring an Elegant Oval Black Onyx Dome with Polished Sides
Product Code: 20058264008
Complete The Look!
with this matching item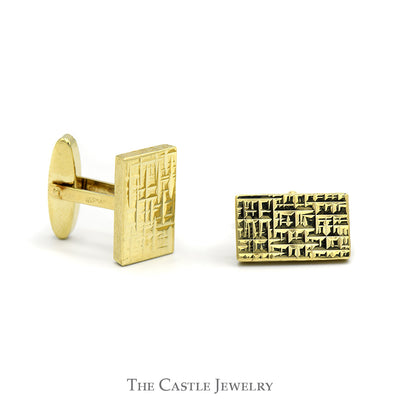 Combo Deal!
Buy both and save
$370.80
Instantly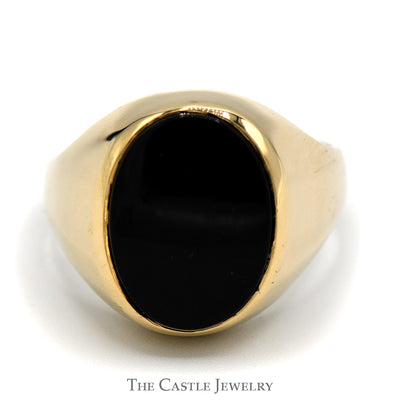 +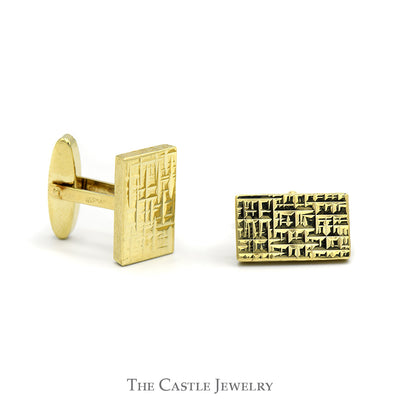 Only
$1,854.00 $1,483.20
APPLY COUPON
Fast FREE Shipping!
Estimated delivery date if ordered now:
THIS ITEM IS LOCATED AT OUR
210 W New Circle Road Location in Lexington KY
SEE IT IN STORE
ABOUT THIS ITEM
Exuding an aura of timeless elegance, this Oval Black Onyx Dome Ring is a true masterpiece that effortlessly marries classic design with contemporary style. Encrusted in 14k Yellow Gold, the ring exudes a warm, golden glow that beautifully complements the deep, mysterious allure of the black onyx. The opulence of the onyx, a gemstone known for its power and strength, is accentuated by its oval shape and domed cut, adding a touch of regal sophistication. The ring's polished sides reflect light in an enchanting dance, creating a mesmerizing effect that is truly captivating. This exquisite piece is not just a ring, but a testament to impeccable craftsmanship and timeless style. It promises to be a radiant addition to any jewelry collection, perfect for those who appreciate the finer things in life. Indulge in this luxurious Oval Black Onyx Dome Ring with Polished Sides in 14k Yellow Gold and let it illuminate your elegance and grace.
Main Gemstone Details
Gemstone: Onyx
Shape: Oval
Color: Black
Design
Black Onyx Dome Ring
Polished Sides
Ring Size: 10.75
Specifications
Weight: 11.2 Grams
Metal Type: 14K Yellow Gold
Condition: Pre-Owned
We Accept
See All Deals
See All Deals