How to pick the perfect wedding band for your engagement ring
Mon, Nov 07, 2022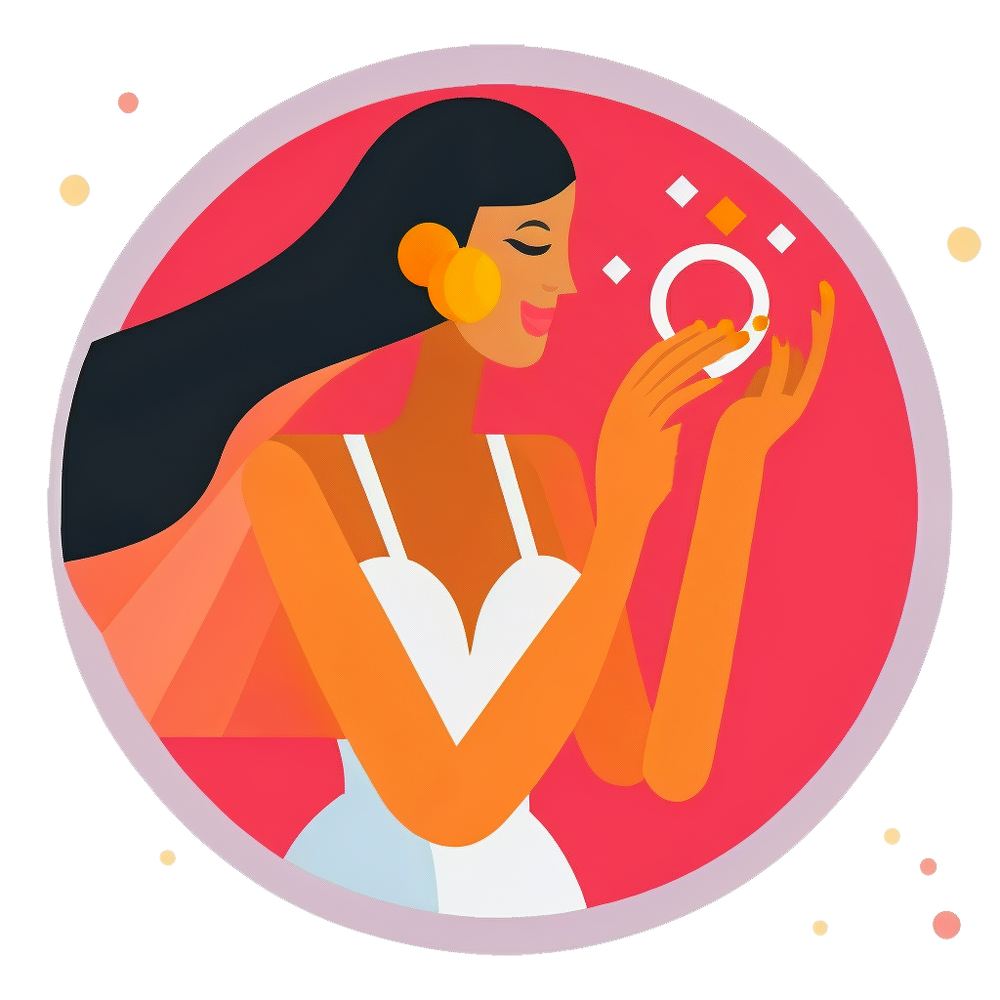 Your wedding band is a symbol of your love and commitment to your partner. It is also a reflection of your personal style. When you are shopping for a wedding band, there are many things to consider. This guide will help you pick the perfect wedding band for your engagement ring. We will go over the various styles of wedding bands and the different metals that wedding bands are made from!
Wedding Band Traditions
The tradition of wearing a wedding band dates back to ancient times. In Roman culture, a bride would wear a ring made of iron to symbolize her commitment to her husband. The tradition of exchanging rings during the wedding ceremony originated in medieval times. The rings were seen as a symbol of God's blessing on the union. In more modern times, the wedding band has come to symbolize the eternal love and commitment of the couple.
Modern Wedding Bands
The modern wedding band can be made from a variety of materials. The most popular choices are gold, silver, and platinum. You can also find bands made from titanium, tungsten, and even wood. The style of the band should complement the style of the engagement ring. If you have a simple engagement ring, you might want a more ornate wedding band. If you have an elaborate engagement ring, you might want a simpler band.
The width of the band should also be taken into consideration. A wider band will be more expensive than a thinner one. You should also decide if you want the band to be plain or have an engraved design. Many couples choose to have their initials or wedding date engraved on their bands. The modern wedding band is a great way to show your personality and style. It can also be a very sentimental piece of jewelry that you will cherish forever.
Matching Diamond Wedding Bands
Many couples choose to have matching diamond wedding bands. This is a beautiful way to symbolize your love and commitment. If you are shopping for diamond bands, be sure to match the quality of the diamonds to the quality of the diamonds in your engagement ring. You should also consider the style of the band when choosing diamond bands. A simple band might look best with an elaborate engagement ring, while an ornate band might look better with a simple ring.
If you are looking for a unique way to symbolize your love, try matching wedding bands with different stones. You can choose to have two different colors of diamonds, or you can choose to have two different types of stones. For example, you could have a white gold band with a yellow diamond in the center and an emerald in the side stones. This would create an elegant and stylish look that would be sure to impress your guests.
Plain Gold Wedding Bands
Plain gold bands are a classic choice for wedding bands. They are available in a variety of widths and thicknesses. You can also find plain gold bands in different colors, including white gold and rose gold. For solitaire engagement rings, most choose to find a matching plain gold band with similar width. This allows the diamond on your engagement ring to stand out more!
You can find our selection of plain gold wedding bands here and if you can't find the right size, color, or width just reach out and we will do our best to locate the perfect one for you between all of our 11 locations across Kentucky and Ohio!
Matching His and Hers Bands
Some couples choose to wear a matching gold or diamond band to symbolize their partnership. This can be a plain gold band with the same designed engraved or etched across it for each of you. It can also mean finding 2 diamond bands with similar qualities but a masculine and feminine version of the design.
Bridal Ring Sets
Bridal sets include both an engagement ring and a matching wedding band. This is a convenient way to shop for both rings at the same time. It is also important to note that the sizing of bridal sets can be tricky. Be sure to try on the rings together before you buy them to ensure that they fit comfortably on your finger.
There are many different styles of bridal sets available. Some sets include a solitaire engagement ring with a matching wedding band. Other sets may include a more elaborate engagement ring with a simpler wedding band. There are also sets that include two matching engagement rings- one for the bride and one for the groom.
Bridal sets are available in a variety of different gemstones. The most popular stone for bridal sets is the diamond. However, there are also many beautiful sets available with other stones such as sapphires, emeralds, rubies and even colored diamonds!
When shopping for your wedding rings, it is important to keep in mind your personal style as well as the traditions associated with wedding bands. There are many beautiful options available, so take your time and find the perfect rings for you and your fiancé!