A Modern Take on Vintage Style!
Thu, Nov 10, 2022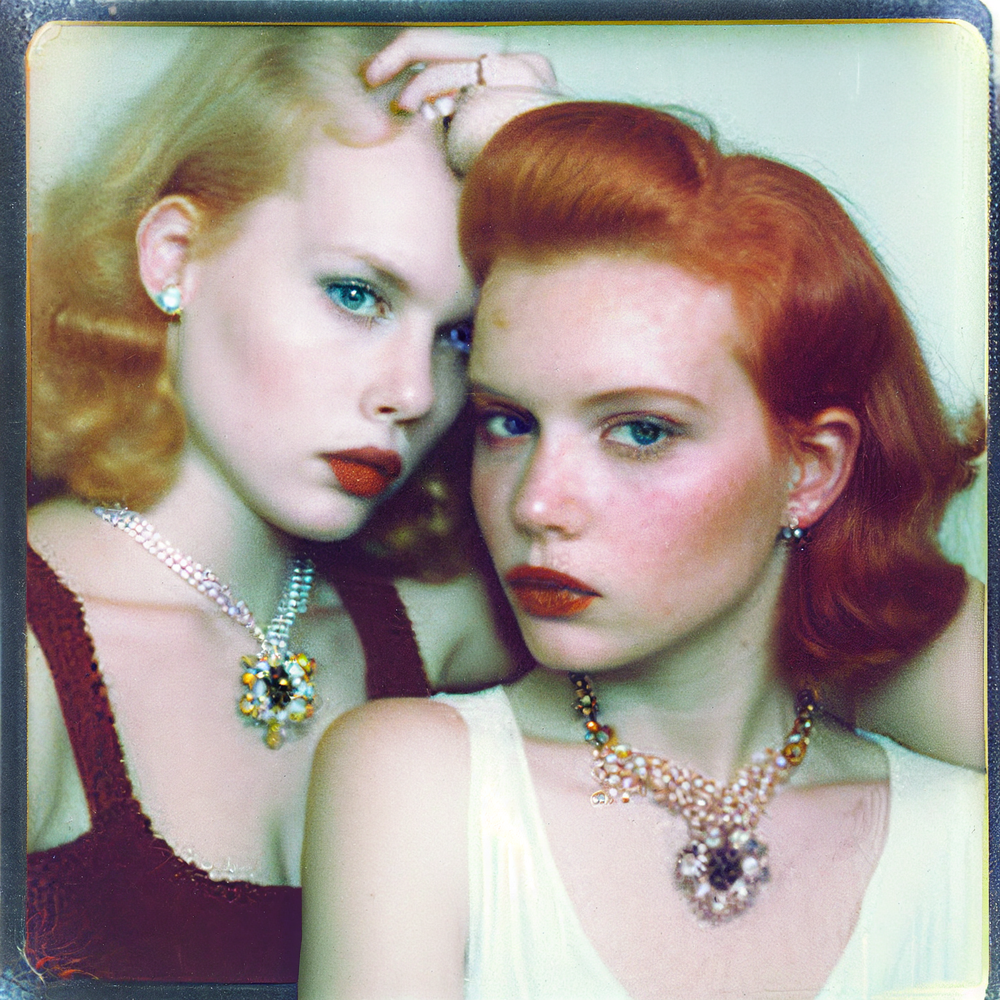 Vintage style is all about mixing and matching different pieces from different eras to create a unique, one-of-a-kind look. And one of the best ways to add a touch of vintage flair to your outfit is with vintage jewelry. Whether you're wearing a vintage dress or a modern outfit, adding a piece of vintage jewelry can really help to complete the look. And there are so many different types of vintage jewelry to choose from – from delicate antique necklaces to funky retro vintage rings. We will go over some of the most popular vintage jewelry trends. So get ready to add a little bit of vintage flair to your wardrobe!
Vintage Jewelry & Vintage Clothing
When pairing vintage jewelry with vintage clothing, it's important to mix different eras and styles. For example, if you're wearing a '60s dress, pair it with '20s or '30s jewelry for a more interesting look. And don't be afraid to mix metals – gold and silver look great together! Picking out the perfect jewelry to compliment your outfit can be daunting, but don't be afraid to experiment. After all, mixing and matching different eras is what gives vintage clothing its charm. Try pairing a dainty choker with a ruffled blouse from the Victorian era or a pair of Art Deco vintage earrings with a sleek 1920s flapper dress. Whatever combination you choose, make sure your jewelry adds personality and pizzazz to your outfit!
Vintage Jewelry and Modern Fashion
When pairing vintage jewelry with modern clothing, it is important to keep the proportions in mind. A delicate vintage necklace or dainty earrings can add a touch of elegance to a simple tee or sundress, while a statement necklace or bold cuff can make a basic little black dress look more stylish. With so many options available, it's easy to find the perfect piece of jewelry to complement any outfit. Some of the most popular vintage jewelry to pair with your everyday style include diamond cluster rings, Gemstone Drop Earrings and Luxury tennis bracelets. Adding a pop of color with vintage brooches or pins is also a great way to accessorize your look. Another great way to add some flair to your outfit is by mixing and matching different metals. For example, if you're wearing a gold necklace, try pairing it with silver earrings or vice versa. You can also experiment with different textures and materials such as pearls, birthstones, and enamel. The possibilities are endless when it comes to accessorizing with vintage jewelry!
Formal Fashion with a Vintage Flair
There's something about vintage jewelry that just makes an outfit pop. A simple cocktail ring can add a touch of glamour to an evening gown, while a classic pearl necklace adds a touch of elegance to any outfit. Let's explore some popular vintage jewelry that pairs well with formal fashion. A diamond brooch adds a touch of luxury to any coat or jacket, while a pair of sapphire earrings can really make a statement with an evening dress. Maybe you need to find the right combo for your "Great Gatsby" themed party? A long strand of pearls, a delicate gold bracelet, or chandelier earrings might be the way to go. While a ruby necklace or diamond bracelet may be better suited for your business presentation or office party. Whatever the occasion, there's a vintage jewelry piece out there that will complete your look.
Precious Family Heirlooms
Vintage jewelry is a beautiful way to keep family history alive. Whether it's a piece that has been handed down for generations or something you found at a flea market, vintage jewelry is unique and has its own story to tell. If you're lucky enough to have inherited some vintage jewelry, wear it with pride! Not only is it beautiful, but it also has sentimental value. What's more, vintage jewelry is usually of better quality than contemporary costume jewelry, as it was made to last. So if you take good care of your pieces, they will continue to be passed down for generations to come.
There are many ways to incorporate your vintage jewelry into your life in order to honor your family history. One way is by wearing the pieces often. This not only keeps the stories and memories alive, but also ensures that the jewelry stays in good condition. Another way to incorporate vintage jewelry into your life is by displaying the pieces prominently in your home. This could be done by hanging them on a wall or keeping them in a special box on a shelf. By doing this, you ensure that everyone who enters your home will see the beautiful pieces and be able to ask about their history.
So go out and express your timeless style with some fabulous vintage jewelry!