2022 Fine Jewelry Holiday Gift Guide
Fri, Dec 09, 2022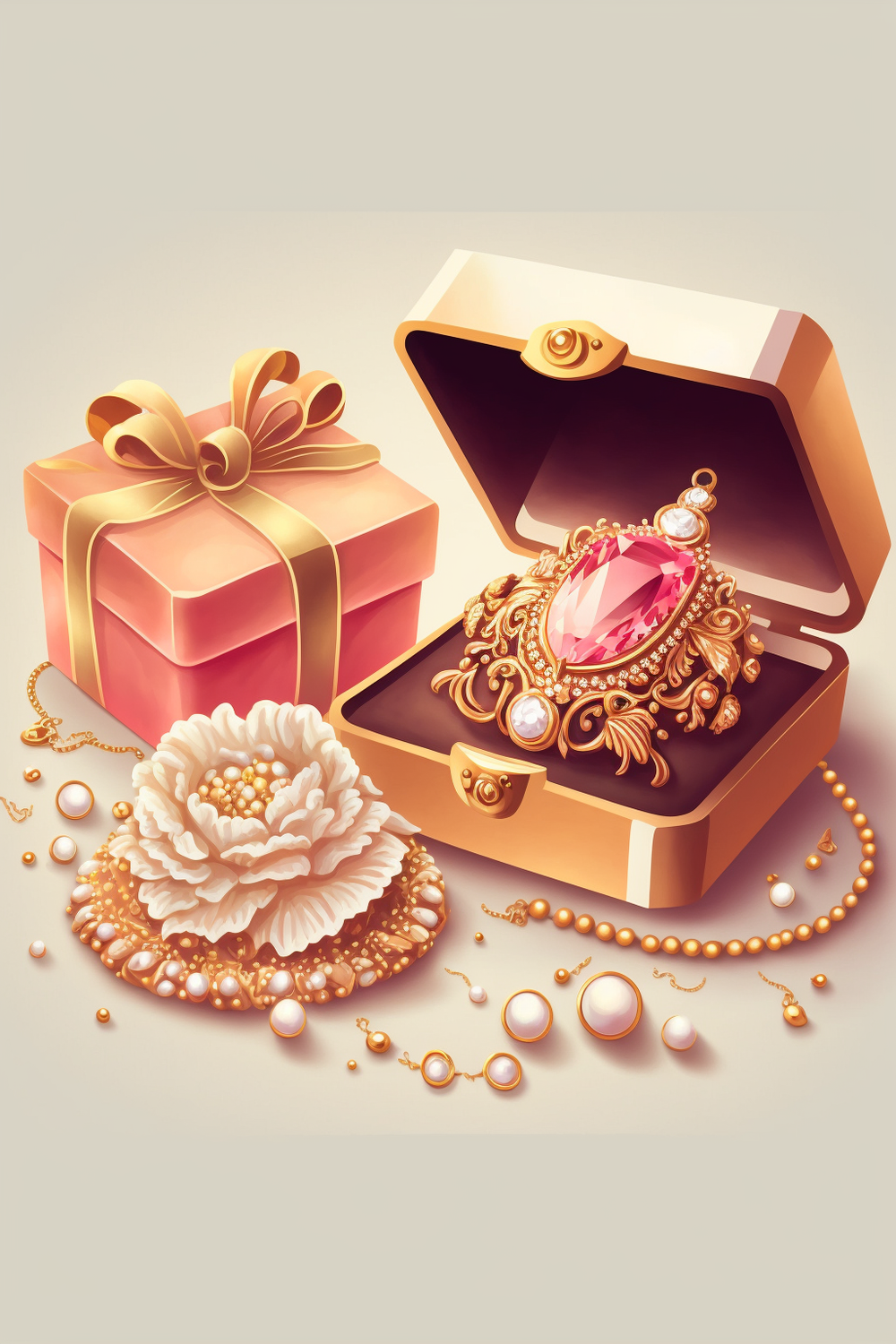 The holiday season has always been a time for gifting, and jewelry is a timeless choice. Necklaces, earrings, bracelets, and rings each offer a unique way to commemorate the occasion, and when it comes to finding the perfect piece, you have a wealth of options. Whether you choose to visit a local jewelry store or shop online for the perfect gift, you can be sure that your recipient will appreciate the effort you put in to finding a beautiful, meaningful piece of jewelry. It'll be a gift that they'll cherish for years to come, a reminder of the special moment when it was given. Let's explore some of the different gift options and find something that's sure to make this holiday season one to remember.
Top Fine Jewelry Gifts
When it comes to types of jewelry, there's no shortage of options. Necklaces are always a popular choice and come in a variety of styles and designs. Bracelets are another classic option, and can range from simple and elegant to statement-making. Earrings are a great go-to for a more subtle look, while rings can be the perfect way to show your commitment to someone special. Let's take a look at some of this year's top fine jewelry holiday gifts
Top Men's Fine Jewelry Gifts
Men's fine jewelry gifts are an excellent way to show a special man in your life just how much you care. Whether you are looking for a special piece of jewelry to commemorate a special occasion or a symbol of your everlasting love, there are countless options to choose from. Popular jewelry gifts for men include cufflinks, pocket watches, and signet rings. Cufflinks are a classic way to add a touch of sophistication to any ensemble, while pocket watches are a timeless accessory that never go out of style. Signet rings are a great choice for special occasions, as they can be engraved with initials, dates, or symbols of significance to the recipient. The perfect men's fine jewelry gift is a thoughtful way to show someone you care. Let's explore the top gifts for men's jewelry.
Diamond Cluster Rings - A diamond cluster ring is a timeless piece of jewelry that makes a perfect gift for any special occasion. The diamond cluster design is the perfect way to express your appreciation for the special man in your life.
Men's Chains - A men's chain is a classic accessory that can be worn with any outfit. Whether you choose a plain silver chain or a more ornate design, the men's chain is the perfect gift for any man who loves to accessorize.
Single Diamond Stud Earring - A single diamond stud earring is a timeless classic that looks great on any man. Select from a variety of sizes and cuts to personalize your gift to fit the recipient's style.
Luxury Pre-Owned Rolex Watches - A luxury pre-owned Rolex watch is the perfect gift for a special man. It's a timeless piece of jewelry that will last a lifetime and can be passed down to future generations. There are many benefits to buying pre-owned Rolex watches, not the least of which is that they are more affordable than buying a brand new one.
No matter what his style is, you are sure to find something perfect in our Men's Jewelry collection
Top Stocking Stuffers
Stocking stuffers are the perfect way to show someone you care and jewelry makes the perfect stocking stuffer. From delicate pearl necklaces to bold statement rings, there are many pieces of jewelry that would make a great surprise. For a timeless gift, consider a classic pair of earrings or a simple gold bracelet. For something more daring, try a chunky cuff or a pair of multicolored studs. Here are some of our favorite stocking stuffers
Pearl Stud Earrings - Delicate and elegant, pearl stud earrings are a classic and timeless gift. Perfect for everyday wear, these earrings will be a timeless reminder of your thoughtfulness.
Stackable Rings - Stackable rings are a great way to add a bit of sparkle to an outfit. They look great alone or when stacked together and come in a variety of styles and colors.
Charm Necklaces - Charm necklaces make great stocking stuffers and can express your loved one's personality. With many styles and materials to choose from, you can find the perfect necklace for anyone.
Gemstone Earrings - Show someone you care with a pair of gemstone earrings. From beautiful sapphires to rich emeralds, these earrings can be dressed up or down and will look great on anyone.
No matter what you choose, jewelry is always a great stocking stuffer. With so many options to choose from, you're sure to find the perfect item to show someone how much you care.
Jewelry is a timeless and classic gift for any occasion, and the holiday season is the perfect time to give something special. With so many options to choose from, you're sure to find something that your loved one will cherish for years to come. Whether you're shopping for fine jewelry, men's jewelry or some fun stocking stuffers, the perfect gift awaits. So, this holiday season, why not surprise your special someone with a beautiful piece of jewelry that will show them just how much you care. Shop our top holiday gifts below!