Raw Cut Pearl Ring with Nugget Style Mounting in 14k Yellow Gold
Product Code: 20056605019
Complete The Look!
with this matching item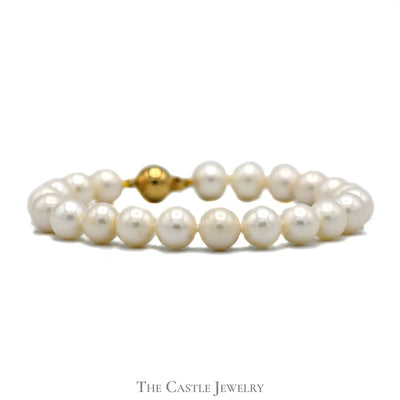 Combo Deal!
Buy both and save
$141.60
Instantly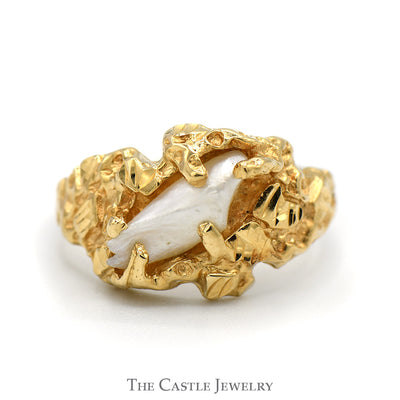 +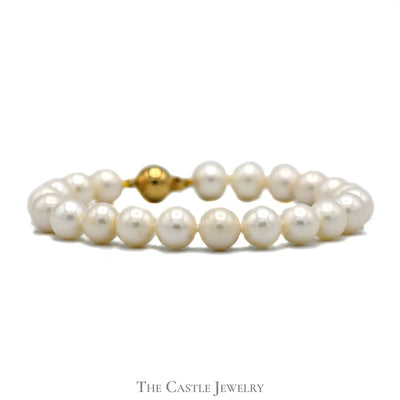 Only
$708.00 $566.40
APPLY COUPON
Fast FREE Shipping!
Estimated delivery date if ordered now:
THIS ITEM IS LOCATED AT OUR
210 W New Circle Road Location in Lexington KY
SEE IT IN STORE
ABOUT THIS ITEM
Indulge in the unrefined elegance of our Raw Cut Pearl Ring, meticulously crafted with a nugget style mounting in radiant 14k yellow gold. This compelling piece of jewelry captures the raw beauty of the ocean, featuring an exquisite pearl in its most natural state, exuding a unique charm that is both understated and captivating. The exceptional nugget style mounting in luminous 14k yellow gold serves as a splendid backdrop for the pearl, enhancing its natural allure and adding a touch of opulence. This ring is more than just an accessory; it's a statement of sophistication and a celebration of natural beauty. Revel in its unique design and let it add an air of effortless elegance to your everyday attire. The Raw Cut Pearl Ring with Nugget Style Mounting in 14k Yellow Gold is an absolute must-have for the discerning jewelry connoisseur.
Main Gemstone Details
Gemstone: Pearl
Shape: Raw Cut
Color: White
Design
Raw Shaped Pearl Mounted in a Gold Nugget Designed Ring
Ring Size: 4.5
Specifications
Weight: 3.5 Grams
Metal Type: 14K Yellow Gold
Condition: Pre-Owned
We Accept
See All Deals
See All Deals